Flutegirl Memberships are $25 a year.
For a year membership mail $25 Cash (US or Canadian) or €20 Euros to:
Penny Will
P.O. Box 71
St Thomas, Ontario, Canada
N5P 3T5

Please include your name and email address

No Checks Please - I don't live near a bank and don't have a car so I have no way of cashing checks, so I just rip them up.
---
Memberships include:
Unlimited downloading of Sheet music (Pdf), Backing Mp3's, and MIDI for hundreds of songs.

Check out my other site pennywill.com to see all the songs

Also, you can stream or download MP4 videos for all the songs, for use on a computer or phone.
Also, you can download AVI videos for all the songs, for use on older equipment
Other things a flutegirl membership has, is some practice videos, scales, and all the YouTube play-along videos in a convenient, alphabetical layout.
You can search for songs using Ctrl F, as all the song titles are in text format, so no big brother looking over your shoulder as you search.
---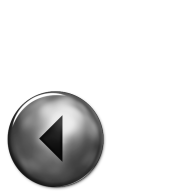 * If you had a flutegirl membership in the past, email me for the discount link