Flutegirl Memberships are $25 a year.
For a year membership mail $25 Cash (US or Canadian) or €20 Euros to:
Penny Will
P.O. Box 71
St Thomas, Ontario, Canada
N5P 3T5

Please include your name and email address
---
Memberships include:
Unlimited downloading of Sheet music (Pdf), Backing Mp3's, and MIDI for hundreds of songs.

Check out my other site pennywill.com to see all the songs

Also, you can stream or download MP4 videos for all the songs, for use on a computer or phone.
Also, you can download AVI videos for all the songs, for use on older equipment
Other things a flutegirl membership has, is some practice videos, scales, and all the YouTube play-along videos in a convenient, alphabetical layout.
You can search for songs using Ctrl F, as all the song titles are in text format, so no big brother looking over your shoulder as you search.
---
Flutegirl is a one woman show and because I make logins manually, it means sometimes memberships come in at 3 am or some other horrific time. When people sign up with PayPal they expect immediate results and get frustrated with me if I take more than 2 minutes to fulfill the membership. Some, in the past have ordered multiple times as they grow impatient and so I have actually lost money doing orders this way. Everyone has become so accustom to the Amazon business model that they forget tiny, independent entities like flutegirl, don't have the resources or manpower to accomplish that expectation.
That was reason one. Reason two is that I turn off my electronics at night. I love computers and mobile phones, the internet, and all things tech, but I believe strongly that for a healthy life and a stable mind, it's important to 'unplug'. I also go for a long walk, every day, just to be in nature and breathe fresh air, and again, because I'm away from my computers I can't fill PayPal orders. I don't want to come home after a refreshing walk to a flurry of angry, impatient emails.
Why cash only? I have many international members and to set up a business bank account to accept Credit cards or foreign checks would cost much more that I make with flutegirl. I don't make my living from flutegirl, in fact, each month I can just about pay my costs. Some months I make an additional $20 or so, some months I lose money, but in general I just about break even.
I have never had someone tell me they sent money and it never came. So, I believe in people and the postal service much more than I do the Banks or PayPal.
/rant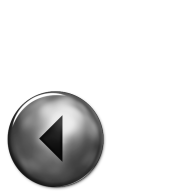 * If you had a flutegirl membership in the past, email me for the discount link